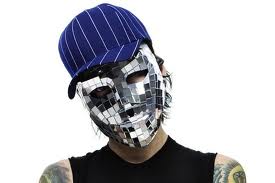 Hey, I'm D3T&FS, but you can call me Devon 3 or simply D3. I'm a huge fan of all things Spider-Man.
I came here one day hoping for news on the first movie, but everything was so out of order and there weren't many pages. An Amazing Spider-Man Wiki doesn't deserve that; so, I've been working it ever since.
I'm also a bureaucrat here. If you need any help with anything, feel free to talk to me or this Wiki's founder, MakeShift, about it. I work more with the video game areas of this Wiki (I've completed everything there is to complete in it, literally); I could tell you anything you need to know about the game - just ask.
Oh, yeah, and I'm a "Grammar Nazi." I keep this Wiki clean and nicely written when I can. However, it's hard to find time to work on this Wiki, and it does need a lot of work. We're a growing site, but we'll get there. So therefore, help is greatly encouraged from me and everyone else at this Wiki.
You can also find me on other Wikis. I've played games like Skyrim, the Borderlands series, the Assassin's Creed series, the Halo series, and I love watching the webseries Arby 'n' the Chief.
To-Do list
Edit
This is my To-Do list for this Wiki (there's a ton of work to be done, we can't stress that enough). Feel free to help out! Just click on the red/blue pages and create/edit them, respectively.
Create pages:
Edit
The Amazing Spider-Man (video game)Edit
Chapters (#)
Edit
Locations
Edit
Voice Actors
Edit
Achievements
Edit
The Amazing Spider-ManEdit
Characters
Edit
Pages needing editing
Edit
Spider-Man-featuring games/films I've played/seen, respectively
Edit
Spider-Man (currentlly owned)
Spider-Man 2 (favorite, currently owned)
Spider-Man 3 (currently owned)
The Amazing Spider-Man (currently owned)
Spider-Man: The Movie Game for PS2
Spider-Man 2 for PS2
Spider-Man 3 for PS2 and 360
The Amazing Spider-Man (currently owned)
Ultimate Spider-Man for PS2 (tied for favorite)
Spider-Man: Shattered Dimensions for 360
Spider-Man: Web of Shadows for PS2 and 360 (currently owned for 360)
Spider-Man: Friend or Foe for PS2 and 360
Marvel vs. Capcom 3: Fate of Two Worlds for 360 (currently owned)

Ultimate Marvel vs. Capcom 3 for 360

Marvel: Ultimate Alliance for 360
Marvel: Ultimate Alliance 2 for 360
Spider-Man Controller with 5 TV games for JakksTV controller

SC5TG: Venom's Vindictation
SC5TG: Doc Ock Horror
SC5TG: Green Goblin's Escape
SC5TG: Streets of the City

Spider-Man 2 Pinball for mobile
Spider-Man vs. Doc Ock for mobile
Spider-Man 2 3D: NY Subway for mobile
X-Men: Mutant Academy 2 for PS
Ultimate Spider-Man for mobile
Venom/Spider-Man: Separation Anxiety for Super NES (tied for favorite)
Spider-Man: The Sinister Six for NES
Spider-Man: Return of the Sinister Six for NES
Spider-Man for PS (tied for favorite)
Spider-Man: Battle for New York for GBA
Marvel Nemisis: Rise of the Imperfects for PS2 and 360
Spider-Man: The Video Game for arcade
Stern pinball game for arcade
Marvel Super Hero Squad for 360
Marvel Super Hero Squad Online for PC
Marvel Heroes for PC
Favorites
Edit
I love Carnage and the not-so-well-known symbiote Lasher; they're tied for second. However, my favorite Spider-Man villain ever would have to be Eddie Brock as Venom. Not Venom itself, there have been many other unworthy beings holding the symbiote -- such as Mac Gargan, the Scorpion (not the one from this Wiki's universe), ugh -- but Eddie Brock did it best. He's now Anti-Venom, but in his previous days as simply Venom, I loved him.
Coming in close second for my favorite Spider-Man suit is the non-inverted Future Foundation suit (found in the PC version of TASM). My first favorite is the original symbiote suit (seen here). Not Raimi's version and definitely not the new version appearing in the game, I don't much like those.